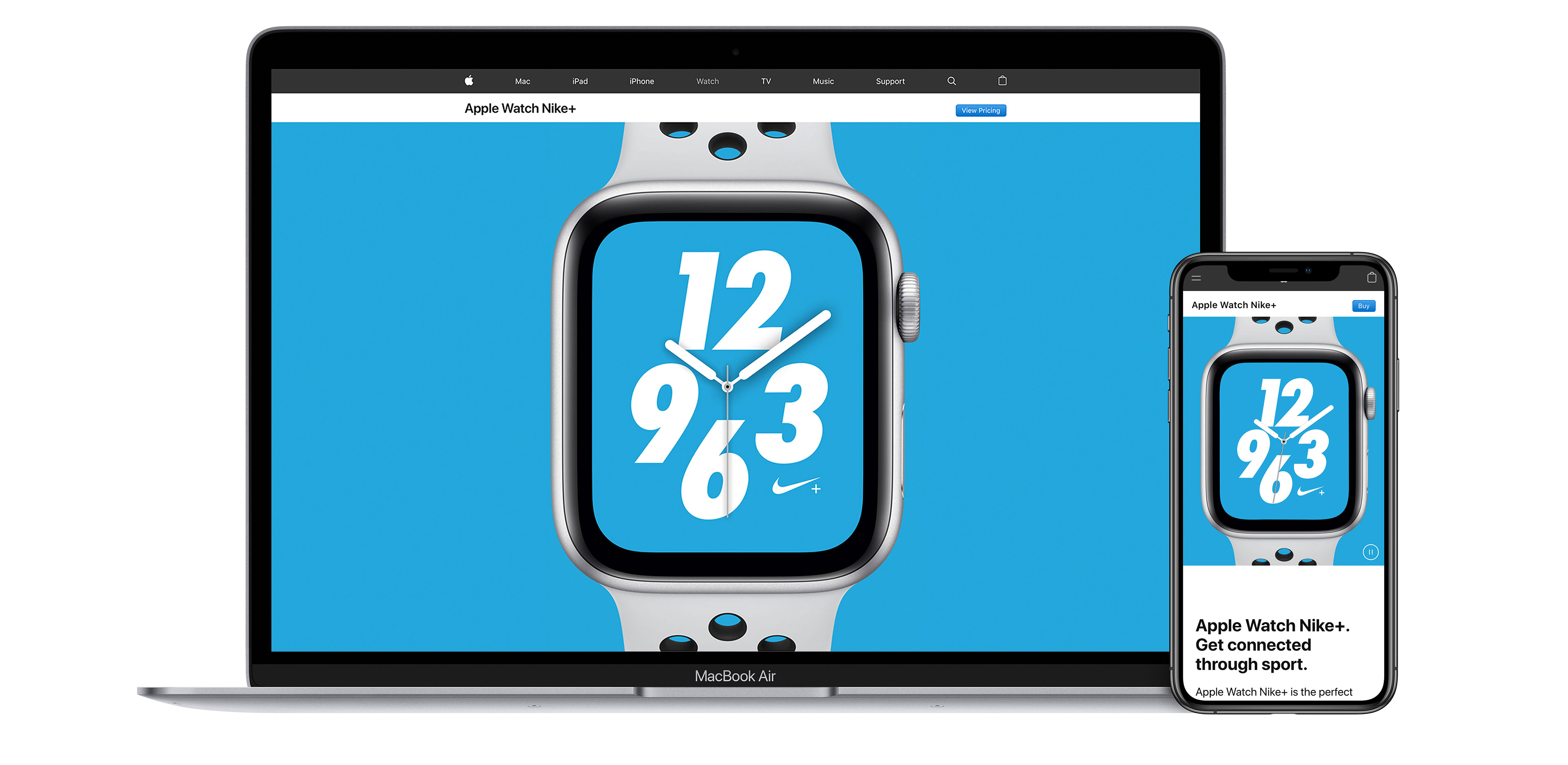 We used the hero as an opportunity to showcase these new faces, which also highlight the new, larger screens. The animation cycled through once, with controls on the bottom right corner. 
This hero style was a departure from what was being used on the other Series 4 pages, which helped distinguish it as a unique co-branded experience. The other partner page with Hermes followed a similar look and feel.
The hardware for all the Series 4 pages featured close crops and dynamic angles. The Nike partner page continued this style. Different band and case colors were also mixed and matched throughout to show the diverse offerings available. 
We explored different ways to feature the new reflective band that is exclusive to Nike. Ultimately we landed on a lifestyle shot, which was captured as part of a photoshoot for all the Series 4 work.
Since this is not a retail experience, we didn't showcase every single option and style of watch available for purchase, instead highlighting kits and accessory bands. The link out to purchase would lead the user to a full retail experience.